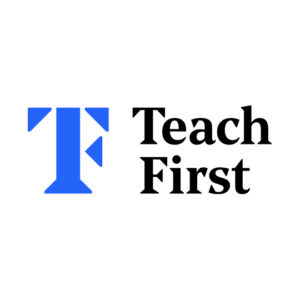 Website | Twitter | LinkedIn | Facebook | Instagram | YouTube
Teach First is a national education charity working to build a fair education for all, by supporting schools tackling the toughest challenges.
It's an unfortunate fact that too many young people from low-income backgrounds aren't fulfilling their potential at school. They're less likely to succeed in the classroom and less likely to go on to university or well-paid jobs. And the events of the past year have deepened the divide.
Let's put an end to wasted potential and build a better future. Together.
With great teachers, with brilliant leaders, with the right policy and connections, schools will thrive. And so will our children.
We support schools to make three things happen:
Great teachers
We help people develop into inspiring teachers. And we support them every step of the way as they discover their potential.
Brilliant leaders
Behind every great school is a great leadership team. We support talented teachers to become inspiring and effective leaders at every level and stage of their career.
Thriving schools
We connect schools to networks of support. And we work hard to create a positive policy environment. All so schools can make an even bigger difference.
For over 17 years – and with generous backing from our supporters – we've been helping schools by developing the next generation of great teachers and brilliant leaders. We've placed more than 15,000 teachers in low-income areas, supporting more than one million children.
What's more, over 80 former Teach First trainees are now headteachers and over 2,100 are in middle or senior leadership.
Partner with us to develop talented teachers into inspiring leaders and give your pupils access to life-changing opportunities.
Together, we'll unlock the potential in all children, not just some