SESSION
Title | Using Research to Connect MBE and DEI & Belonging in Our Schools
The fields of Diversity, Equity and Inclusion (DEI) and Mind, Brain and Education (MBE) both hold powerful promise to improve every child's whole school experiences. Educators and policymakers are only just starting to explore the potential for powerful impact that lies at their intersection. But for students, this intersection is their everyday lived experience. School climate, identity, belonging, racist and antiracist practices are entwined with teaching, studying and assessment practices. In this session, you will learn about the intersection of DEI and MBE and strategies to apply in your classroom, school, or program.
Learning Objectives: At the end of this session, participants will
1. understand the connection between Diversity, Equity and Inclusion (DEI) and Mind, Brain and Education (MBE).
2. know how to apply DEI and Belonging & MBE strategies to their class, school, or program in an equitable way in order to elevate for all students their academic achievement alongside their social, and emotional well-being.
Joining links to view this live broadcast will be issued to registered viewers 48 hours before the event commences.
About Lorraine Martinez Hanley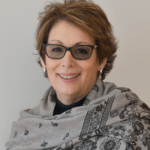 Lorraine Martinez Hanley has been a diversity practitioner, an activist, and an educator for over 30 years. She is the Director of Diversity, Equity, and Inclusion at St. Andrew's Episcopal School in Maryland and is an Omidyar Faculty Fellow for the Center for Transformative Teaching and Learning (CTTL). She is a contributor to "America to Me" docu-series on Starz as a member of their "Real Talk" advisory committee and co-writer for the series' online discussion guide and digital experience. A gifted educator committed to responsive and inclusive pedagogy, Lorraine is a certified All Kinds of Minds (AKOM) trainer and a 14-year veteran faculty member of the National Association of Independent School's Student Diversity Leadership Conference. Born in Los Angeles, California, she attended San Diego State University, the University of Southern California, and the University of Maryland University College and has a B.A. in Humanities.
About Dr. Ian Kelleher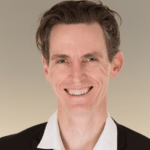 Dr. Ian Kelleher is a leader in translating the latest research in how the brain learns into classroom practice for K-12 teachers around the world. As a science teacher at St. Andrew's and The Dreyfuss Chair of Research for the Center for Transformative Teaching and Learning, he spends his days teaching physics and robotics while working on projects that help teachers translate the science of learning into everyday practices in their own classrooms. He is the co-author of "Neuroteach: Brain Science and the Future of Education", and his latest project is Neuroteach Global – online professional development for teachers that utilizes the science of learning to teach the science of learning. Ian grew up in the United Kingdom, went to the University of Cambridge for his PhD, was an undergraduate at Manchester University, but has been teaching in the United States for more than twenty years.