Title | Understanding Self Harm
Self-harm has only recently entered into the public vernacular, but it is by no means a new phenomenon. From self-mutilation by the ancient Greeks in Sparta, to the punks with their razor blades and safety pins, self-harm has been used as a way of regulating internal tension throughout history. In recent years, it feels as if self harm has gone viral. A recent YouGov (2021) poll commissioned by three charities found that 36% of 1,009 16-25 year-olds had previously self harmed. The behaviour has become so widespread that it has been described as an epidemic, yet our understanding of what is driving this behaviour remains limited. This presentation will use qualitative data from the MeeToo mental help app to explore the origins, prevalence, motivations and barriers to support seeking. Most importantly, it will show you what you and your school can do to help young people who self harm.
About Suzi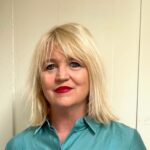 Suzi Godson is a psychologist, journalist, author and designer. Suzi is co-founder of MeeToo Education, a multi-award winning social enterprise which specialises in developing creative, cost-effective, scalable mental help solutions for young people. In 2017, MeeToo Education launched, MeeToo a pre-moderated anonymous peer support app which teaches young people how to help themselves, by helping each other. The app currently supports 50,000 young people and is part of the NHS apps library in the UK. This month MeeToo has launched MeeToo Connect, a free, safe anonymous peer support app for anyone working in education.