Session
Title: Should schools and colleges prioritise wellbeing for its own sake, or because it improves educational outcomes?
The Covid pandemic cemented schools' role at the centre of their communities; many delivered food parcels and conducted regular checks on students. But as things return to normal, should the heightened focus on wellbeing continue, and even be a criterion on which schools and colleges are judged? Or is there a danger that in being expected to do too much, schools and colleges could lose focus on the one thing no other institution is tasked with doing: to ensure that their students achieve good educational outcomes?
Chaired by: Cath Murray, Chief Development Officer, Right to Succeed
About Dame Rachel De Souza
Children's Commissioner for England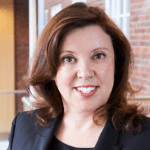 Dame Rachel de Souza is the Children's Commissioner for England. She is a nationally recognised educator and advocate for improving the life chances of disadvantaged children.
Dame Rachel turned around two schools from struggling to outstanding, before founding and leading the Inspiration Trust, a family of fourteen schools in East Anglia. The Trust has twice ranked as the nation's top group of comprehensive schools based on pupil progress at GCSE. She was made a Dame in 2014 for services to education.
About Helena Brothwell
Regional Director, David Ross Education Trust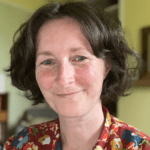 Previously Principal at Queen Elizabeth's Academy, Helena was appointed Regional Director for the David Ross Education Trust in 2019 and joined a team leading the trust's 11 schools through a move to a knowledge-rich curriculum, a warm:strict ethos and explicit instruction teaching across the secondary phase. She has worked in schools in challenging contexts throughout her career and has a principled and clear philosophy around the importance of school culture in contributing to school improvement.
About Hussein Hussein
Founder, Cape Mentors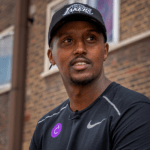 Hussein started his teaching career in a 'special measures' primary school before he left to work at a Pupil Referral Unit, where he progressed into an Assistant Head role and led the centre for secondary-aged students. While working to support the PRU on its successful journey from 'requires improvement' to 'good', Hussein observed that excluded children were poorly served, particularly in terms of the standard and consistency of support from unqualified teachers.
In 2019 Hussein left to found Cape Mentors, which mentors children who have dropped out of formal education. In 2020 the charity received an Innovation Award from the Fair Education Alliance.
Having grown up within London, particularly council estates around the Hackney and Islington border, Hussein has witnessed first-hand the effects of poor education and poverty.
About Peter Mayhew-Smith
Group Principal and CEO, South Thames Colleges Group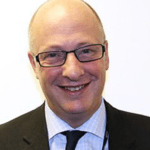 Peter has worked as a Lifelong Learning practitioner for thirty years, starting out as a community education tutor in west London in 1988. He moved to Lewisham College in 1998 as Head of Key Skills, progressing to Director of Faculty with a remit for General Education, Adult Education, Basic and Key Skills, ESOL, learning disabilities and learning support, and becoming Vice-Principal for Quality and Curriculum Development in 2006.
Peter oversaw the three-college merger in August 2017 between Kingston, Carshalton and South Thames Colleges to form the South Thames Colleges Group and was appointed as Group Principal and CEO from August 2017. He has since led the Group to 'Outstanding' financial health and a 'Good' Ofsted grade in 2020. Under his leadership, the college group is now active in the country's largest mental health trailblazer programme.