Title: Teach yourself ADHD with Rory Bremner and Tony Lloyd of the ADHD Foundation
Summary: In this informative and entertaining session, impressionist and comedian Rory Bremner will talk about his own experiences with ADHD and how to recognise and manage the condition, together with Tony Lloyd, inspiring CEO of the ADHD Foundation.
About Rory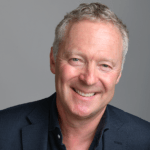 Rory Bremner is widely regarded as Britain's top satirical impressionist ('a one-man opposition party' Daily Telegraph)
As a mimic, he's provided definitive impersonations of PMs and Presidents from Major to Mandela, Blair to Brown, Clinton to Cameron and Bush to Trump.
As himself, he's been presenter, writer, quiz-show host, actor, translator and even (briefly) ballroom dancer. (Strictly, 2011. WTF?).
He returned to prime-time TV in September 2018 as team captain in the ITV series, The Imitation Game. He's a regular on Countdown and recently spent a week on Richard Osman's House of Games.
In 2021 he will present his own podcast, The Spying Game.
In a TV career of over 30 years, he's won numerous awards, including 3 BAFTAs for his long-running Channel 4 satire series Bremner Bird & Fortune, featuring Rory and the two Johns.
In addition, he's written and starred in satirical specials covering four elections, the Blair Government, (From Blair to Here, My Government and I) the Iraq War (Between Iraq and a Hard Place, Beyond Iraq and a Hard Place), the financial crisis of 2008 (Silly Money) and -back at the BBC- the Scottish Referendum (Rory Goes to Hollyrood, (2014)) and the Coalition government (Rory Bremner's Coalition Report, Rory Bremner's Election Report (2015)).
Meanwhile, he's guested on many other comedy shows (Whose Line is it Anyway, Spitting Image, Have I Got News for You, and Mock the Week, where he was team captain for two series) He was a regular guest on both Wogan and Parkinson and has frequently appeared on Radio 4's Newsquiz, The Now Show, Radio Scotland's Breaking The News and his own shows, Tonight and Bremner's One Question Quiz. He's also written diaries & columns for the FT, New Statesman, & Daily Telegraph.
In 2013 he made his acting debut alongside Patricia Hodge and Caroline Quentin in Noel Coward's Relative Values, directed by Trevor Nunn. (Theatre Royal Bath and subsequently West End)
In his spare time (as if) he translates operas and plays from French (Carmen, (Spier Festival) and Orpheus in the Underworld (Scottish Opera)) and German (Kurt Weill's The Silver Lake, (Broomhill Opera) & The Seven Deadly Sins) and Bertolt Brecht's A Respectable Wedding (Young Vic, directed by Joe Hill Gibbons and starring James Corden)
He loves sport, travel & cooking and is a Patron of wildlife charity Tusk and the ADHD Foundation- he was diagnosed with the condition in 2016 and has recently completed a BBC Horizon Documentary about it (ADHD and Me)
Rory lives in Oxfordshire with his wife, the sculptor Tessa Campbell Fraser, his daughters Ava and Lila, two dogs and too many horses.
About Dr Tony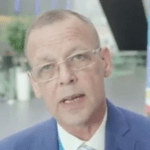 Dr Tony Lloyd is the CEO of the ADHD Foundation =- the largest patient led ADHD agency in Europe. Dr Lloyd is a co author of four national reports on ADHD in the UK; A Lifetime Lost or a Lifetime Saved' 2016 and 'Bridging the Gap' report published in 2017, on transition from child to adult mental health services, 'Will the Doctor See me Now',( 2019) on health inequalities in adult ADHD services in the UK & 'The National Expert Consensus Statement on Failures in NHS services for patients ADHD', published in the peer reviewed Medical Journal, 'Frontiers in Psychiatry' in March 2021.