BBC Bitesize Daily – Reflecting on Lockdown Learning and Looking to the Future
TV/radio presenter and journalist Michelle Ackerley will host a panel discussion with TV and radio presenter Katie Thistleton, who is one of the presenters on Bitesize Daily; Bitesize Daily teacher Mrs Vee; and BBC Education's Head of Content Production Cerys Griffiths.  They will reflect on the success of the BBC's Lockdown Learning content and discuss the lessons that have been learnt. They will also talk about BBC Bitesize is doing now to continue to support teachers, parents and students across the UK.
About Michelle Ackerley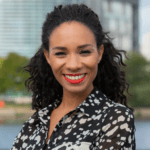 An accomplished and multi-faceted broadcaster, Michelle is a hugely exciting presenter making waves within the world of broadcast.
Having completed a degree in Psychology, Michelle joined the BBC as a programme maker in 2005 going on to present Totally Rubbish for CBBC as well as making guest appearances on popular children's series including All Over the Place, I Want My Own Room, Deadly Art, The Dog Ate My Homework, Blue Peter and Art Ninja.
After a number of years honing her skills at CBBC, it wasn't long before other channels started to notice her natural onscreen presence and broadcasting ability and she was offered the opportunity to join the main presenting line up on BBC1's iconic consumer affairs series Watchdog. With a wealth of impressive and diverse credits to her name, Michelle has since gone on to present the BBC daytime spin off Watchdog Test House, BBC1's Council House Crackdown and BBC1's Crimewatch Roadshow, which sees her broadcasting live and appealing directly to the public for help with unsolved criminal cases. Michelle also fronted the BBC1 daytime ratings smash, NHS Fraud Squad.
Michelle is a regular guest presenter on The One Show, interviewing some of the biggest names in showbiz including Samuel L Jackson, Tom Hiddleston, Danny Boyle and Naomie Harris and when not on presenting duties, fronts VT films for the show covering a wide variety of issues and subjects.
It's been an exciting couple of years for Michelle and her work across TV continues to gain pace as she's gone on to present UKTV's luxurious property series Fantasy Homes By The Sea, C5's World's Strongest Man, BBC's Fake Britain alongside Dom Littlewood and the return of the hugely popular BBC series, Fraud Squad: The Hunt. Michelle also presented a brand new series for C5, The Wonderful World of Crafting in 2019, which saw passionate crafters up and down the country given the opportunity to transform their hobby into a business. More recently, Michelle fronted the immensely popular HealthCheck UK Live for BBCOne during the Covid-19 pandemic, alongside Dr Xand van Tulleken and with daily appearances from the legendary Mr Motivator! Michelle has also presented ITV's hugely popular daytime show Loose Women, anchoring the show during the summer of 2020.
​When not on screen, Michelle can regularly be heard presenting on air across BBC 5Live's Weekend Breakfast Show and 5Live's Drive Show, and has also guest presented BBC Radio4's Saturday Live.
​When not busy filming, Michelle is an ambassador for Smart Works and also works as a diversity youth mentor working closely with teens that have recently left the care system. She has a sharp eye for fashion, loves being outdoors and is even partial to a spot of design and upcycling!
About Katie Thistleton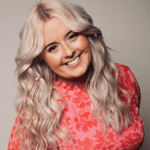 After working as a Researcher for CBeebies, Katie made the leap in front of the camera at the start of 2013 after being headhunted to  join the CBBC HQ line-up to host 'the bits in between the shows', a role once occupied by the likes of Phillip Schofield and Zoe Ball.  Katie hosted CBBC's live continuity for over six years, claiming the title of the longest running presenter to occupy that role, before leaving to concentrate on her work at Radio 1.
After deputising on BBC Radio 1's The Surgery in early 2016, Katie became the show's main anchor before being promoted to the coveted Sunday slot with the new 'Life Hacks' programme. Katie and her co-presenter Vick Hope host the social action show, an appointment which made them the first female double act on BBC Radio 1 in 20 years. The pair alongside experts offer advice on topics ranging from sexual health and bullying to drink and drugs. The pair also host Radio 1's Official Chart First look on Sunday evenings.  After becoming a firm favourite, Katie can also be seen (and heard!) at Radio 1's Big Weekend and Radio 1's Teen Awards and regularly deputises for other DJs. Katie regularly covers for Scott Mills on The Official Chart and Adele Roberts on early breakfast.
In addition, Katie hosts the weekly 'Life Hacks' podcast with the show's resident Doctor, Radha for BBC Sounds.   As a proud Mancunian and radio enthusiast Katie also regularly covers the breakfast show on BBC Radio Manchester as well as the mid-morning and lunchtime shows, further demonstrating her radio skills hosting phone-ins on topics ranging from hard-hitting political debates to more light-hearted chatties, and interviewing MP's, celebrities and local people.
Katie is passionate about mental health awareness, she is an ambassador for charities Place2be and YoungMinds and is currently training to be a counsellor.   Katie writes a monthly column for Psychologies Magazine about issues regularly faced by twenty-something's.
Katie has appeared on The One Show and This Morning, hosting a film for the former about the lasting mental health affects of the Manchester Arena attack on young victims, and appearing on the sofa to offer advice. Katie has been an 'agony aunt' on This Morning's sofa alongside Ruth and Eamonn offering advice to young students receiving exam results.
She has also hosted numerous documentaries for the BBC, on topics ranging from anti-depressants to the Kardashians, and recently a series called 'I've Been There' for the teen audience, on topics such as knife crime, cosmetic surgery, anxiety and depression.
In May 2021, Katie hosted the audio documentary series Manchester Arena Bomb: Stories of Hope for BBC Sounds. The series saw Katie finding stories of courage, hope and healing as fans, families and those affected by the atrocity rebuild their future four years on.
During lockdown in 2020 when schools were closed, Katie was chosen to be the main presenter fronting the Bitesize Daily TV shows for secondary school students, linking between educational content and interviewing teachers. The shows received record-breaking viewing figures.
Building on her 'agony aunt' experience, Katie's debut book 'Dear Katie: Real Problems, Real Advice' was released in February 2018 and offers warm yet honest advice on the multitude of struggles the UK's children are facing. Katie is currently writing her second book.
A keen book worm herself, Katie also founded and hosted her own show 'The CBBC Book Club' for five years and regularly hosts and judges for book events such as the BBC Young Writers Award, The Lollies for Scholastic and David Walliams' publication events, amongst many more.
Considered by many as a safe pair of hands with a calm and engaging presenting style, Katie has hosted a variety of live shows including Hacker's Birthday Bash, a celebration of 30 years of Children's BBC, Hacker's Crackers, Shout Out Saturday and Junior Bake Off: The After Party, as well as CBBC coverage of large events such as Wimbledon and Live from Alder Hey Children's Hospital.   Other credits include, Celebrity Mastermind, Celebrity Eggheads, BBC Radio 2, Children in Need, BBC 5Live and BBC Breakfast, where Katie has appeared to talk about children's mental health and sex education.
About Mrs Vee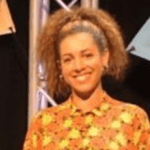 Mrs Vee started her career in London working on a 1:1 basis teaching children who could not access school due to medical reasons. On relocation to Manchester she worked predominantly in KS1 in a mainstream school with a specialist resource provision. Finding a passion for SEN, she moved into the alternative education provision and is currently the KS2 and KS3 Lead for teaching, learning and assessment in a Pupil Referral Unit in Greater Manchester.
Mrs Vee has also been a teacher presenter on Bitesize Daily for the last year.
About Cerys Griffiths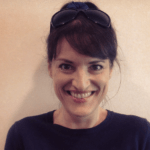 Cerys is Head of Content Production in BBC Education, the department which aims to transform lives through education by delivering annual campaigns aimed at addressing a cultural, societal or educational need, and Bitesize – the BBC's formal education resource for children and young people. Cerys is responsible for all BBC Education's campaigns and promotion, it's well-being and support portfolio for parents and young people on Bitesize as well as the TV offer for Lockdown Learning and beyond. Cerys is a former TV and newspaper journalist and has been an editor of news programmes for both the BBC and ITV.
About Helen Foulkes
Helen Foulkes is Head of BBC Education overseeing BBC Bitesize, BBC Teach, BBC Food and the BBC's educational campaigns. Our aim is to 'Transform lives through Education'. BBC Bitesize is the most used educational website in the UK, which is used by 80% of secondary school students; BBC Teach supports teachers with world class, curriculum linked content for use in the classroom; and education campaigns that address a societal or educational deficit, from Ten Pieces and Super Movers to BBC micro:bit.
Prior to working in BBC Education Helen has a wide range of Television Executive Producer credits including Points of View, Country Tracks, See Hear and To Buy or Not to Buy. Before becoming an executive she worked as a director and producer across a multitude of BBC brands such as Holiday, Homefront and What Not to Wear. Helen started her career at the BBC as a secretary for the Manager of BBC Sport and Events.