Session
Title | The Headteacher's Handbook, Everything you wanted to know about your first Primary headship but didn't know who to ask!
An in-conversation event between Rae Snape (Author of the Headteacher's Handbook and Dr Kulvarn Atwal contributor to the Headteacher's Handbook and Author of the Thinking School, Developing a Dynamic Teaching Community. We will be talking about our own experiences of headship, the trials and tribulation, the joy and the rewards, what we have learned through the process and the advice we would give to others starting the journey!
Joining links to view this live broadcast will be issued to registered viewers 48 hours before the event commences.
About Rachel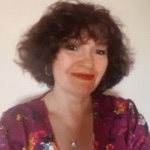 Rae has been a head teacher since 2007, formerly at The Spinney Primary School, Cambridge and at Milton Road Primary School since January 2020. Rae describes being a headteacher as the best job in the world! Interested in policy and passionate (some might say obsessed) about education, Rae was a member of the Primary Headteachers' Reference Group at the Department of Education for 9 years. Rae is a National Leader of Education, a co-founder of the Cambridgeshire Festival of Education and of MyCambridge Cultural Education Partnership. Rae is the first ever Ambassador for Smiley Education Talks. Rae has contributed to several books on education and is currently writing "The Headteacher's Handbook" for Bloomsbury which will be published on the 5th of August and is available for pre-order. With an ambition to #NetworkTheNetworks Rae has recently joined the Foundation for Education Development as a member of the executive team. You can find Rae on Twitter @RaeSnape tweeting about #flamingosofhope & #OnlyConnect