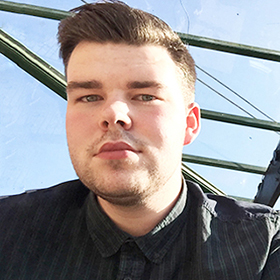 Max J Green, 22, works in IT in Berkshire..
Max is also an actor, YouTuber and public speaker and has been in Main Roles in Holby City, Doctors and The National Autism Society Video Campaign TMI employment film.
Max went to a specialist school and left without any GCSEs. But he managed to get an IT apprenticeship and, with a supportive and understanding team, really excelled. He was eventually named Apprentice of the Year in 2016 and has recently started a new job where he is now a IT Project Manager.
Max is now passionate about sharing his experiences and inspiring other autistic people and employers and does speeches across the UK to raise awareness for Autism.
Max makes weekly videos on his YouTube Channel MaxiAspie to raise awareness also and is also now an ambassador for National Autism Society and Wrestling Travel.