Title | 130 million lessons later. Matt Hood on setting up Oak and what we've learnt about remote learning with Chris Cook.
Oak National Academy launched within just weeks of lockdown. Since then the site has grown to host over 10,000 high-quality lessons covering the entire national curriculum from early years to Year 11, as well as for those with special educational needs. Over 130 million lessons have been started since April 2020. Schools are now back, but thousands of teachers and pupils continue to use Oak lessons and resources – for revision and homework or for lesson preparation, CPD and cover, suggesting there is a permanent place for free, comprehensive teacher-led edtech in the school system.
About Matt Hood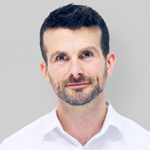 Matt Hood is the Principal at Oak National Academy. He is an economics teacher by training and was a founder at Ambition Institute. He is Chair of Governors at Bay Leadership Academy in Morecambe, a Trustee at The Brilliant Club, and an independent government adviser on professional development.
About Chris Cook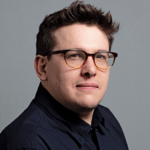 Chris is the Contributing editor at Tortoise. 🐢 From 2014 to 2019, he was BBC Newsnight's public policy editor. In that role, he covered the 2014 Scottish independence referendum, the 2015 general election, the 2016 EU referendum and the 2017 election.
Prior to joining the BBC, he worked at the Financial Times as a leader writer (2007-10), education correspondent (2010-13) and comment editor (2013-14).