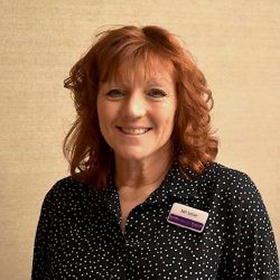 Jan has 15 years' experience of classroom teaching, including four years in Early Years, four in Primary and seven running RE and PSHE Departments in two very different secondary schools and teaching to A-level.
For 10 years Jan was a local authority adviser for PSHE and RE including leading many courses, conferences, projects and initiatives (Healthy Schools, Targeted Mental Health in Schools, the National PSHE CPD Programme as Local Lead across Dorset, Lead National Assessor and South West Regional Adviser, Parenting Programmes).
Jan spent two years as a Senior School Improvement Adviser leading whole school community development programmes and has, so far, 10 years as a qualified and practising counsellor and psychotherapist working from a transpersonal perspective.
Jan is passionate about Jigsaw PSHE because she believes that children's capacity to learn is in direct correlation with their mental and emotional health and that every child deserves the best chance of making the most of their learning opportunities and being the best they can be.
Jigsaw PSHE puts all the pieces of PSHE together and gives children the mindfulness techniques essential for growing inner resilience and enjoying spiritual peace, thereby enjoying learning and being able to cope with life when it is not so easy.
Jan is a vegetarian who loves her daughter, her dogs, her work and trekking in Nepal.