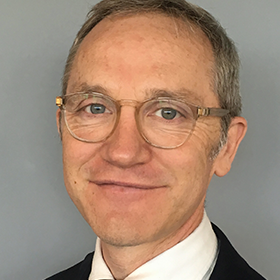 James first worked at the BBC in the 1990s as Head of Corporate Planning. He left the BBC to be Special Adviser on the Knowledge Economy, including Internet and broadcasting policy, to Tony Blair after he became Prime Minister.
He was elected Member of Parliament for Stalybridge and Hyde, before becoming Secretary of State for Culture and then for Work and Pensions. He resigned from the government in June 2009, and stood down from Parliament at the 2010 Election.
After roles as a Senior Producer at independent production company Rare Day and advising the Boston Consulting Group, James returned to the BBC in 2013 as Director of Strategy and Digital, responsible for developing the BBC's strategy in the run up to the Charter Review.
James took up the role of Director of Radio & Education in October 2016, with strategic, editorial and budgetary responsibility across the BBC's arts, children's, education, music and network radio output.
BBC Sounds launched late 2018: a new free audio app available to download from Apple, Google and Amazon app stores that brings together both BBC live and on demand radio, music and podcasts into a single personalised app.
James also leads the BBC's partnership activity and the development of BBC Ideas, represents the Radio & Education division on the BBC Executive Committee, and sits on the boards of RAJAR and Radioplayer.
James is married with a four year old daughter.