Session
Title: How different could schools be in the future?"
For many around the world, the Covid-19 pandemic has changed patterns of work and life forever, with organisations and businesses flexing to suit employees and clients alike. But will the revolutionary fervour reach the school environment? After all they've just been through, are teachers just too exhausted to think about redesigning the system, and are there even the funds to do it?
Chaired by: Cath Murray, Chief Development Officer, Right to Succeed
About Alex Beard
Senior Director, Global Learning Lab, Teach For All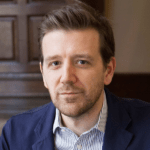 After starting out as a teacher in a London comprehensive, Alex did his MA at the Institute of Education before joining Teach For All, a growing network of independent organizations working in sixty countries worldwide to ensure that all children fulfil their potential, where he now heads the Global Learning Lab.
Alex is fortunate to spend much of his time travelling the world in search of the practices that will shape the future of learning and has written about his experiences for the Guardian, Financial Times and Wired. He wrote and presented The Learning Revolution, a three part series on the future of education for BBC Radio 4 (2020), and is the author of Natural Born Learners (2018), a user's guide to transforming learning in the twenty-first century.
About Emma Sheppard
Founder, The MTPT Project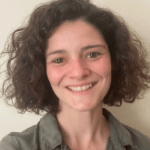 As well as an English Teacher and Lead Practitioner, Emma is the Founder of The MTPT Project, the UK's charity for parent teachers. Having trained through Teach First in 2010, she spent two years teaching internationally in Ho Chi Minh City, before returning to London. Emma founded The MTPT Project in 2016 on her first maternity leave and it now provides a national network and professional development opportunities for teachers over the expectancy, parental leave and return to work period.
About Hamid Patel CBE
Chief Executive, Star Academies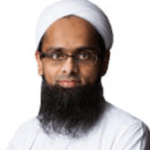 Hamid is the Chief Executive of Star Academies and has led the Trust since its inception. Hamid is passionate about the highest of ambitions for children and young people from the most disadvantaged communities across the country and this vision has guided the philosophy of the Trust and his work in particular. Hamid, as a National Leader of Education, is a member of several national and international strategic educational and policy forums.
Prior to his role at Star Academies, Hamid was the Director of Strategy, Change and External Relations at Bradford College, leading on one of the most ambitious change programmes in Further Education. He is a member of Ofsted's Board.
In recognition of his services to education, Hamid was awarded a CBE in 2015.
About Ed Vainker OBE
CEO, Reach Foundation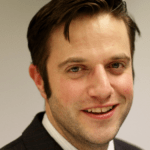 Ed is the CEO of the Reach Foundation. He was the Principal and Co-founder of Reach Academy Feltham and co-founded the Reach Children's Hub. He was in the first cohort that did Teach First in 2003 and worked in Peckham and White City before spending four years in North America, working with Teach For All, the global network of organisations like Teach First.
Ed has sat on a number of commissions and panels and was awarded an OBE in 2019.