Session
Title: How can schools support early and preventative interventions for young people?
During this session, we'll hear from practitioners and experts about how schools can support early and preventative educational, behavioural and wellbeing interventions for young people. The discussion will emphasise how acting early reduces the need for reactive and more drastic interventions further down the line. This panel discussion will feature insights about schools, children's social care, and mental health, and provide practical advice on supporting children and their families.
Chaired by Will Millard, Head of Engagement, The Centre for Education and Youth.
About Will Millard (CHAIR)
Role: Head of Engagement |Organisation: The Centre for Education and Youth.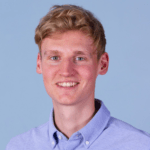 Will oversees a wide range of CfEY's support to organisations, helping them enhance their impact on young people. Currently, Will is overseeing CfEY's four-year evaluation of careers programmes across London, funded by the Mercers' Company. He is also overseeing CfEY's evaluations of Nesta and the Department for Education's edtech funds and how these are shaping virtual and remote learning provision for disadvantaged young people.
Will is an experienced mixed methods researcher. He is currently leading CfEY's Department for Education-commissioned research into schools' post-closure responses to Covid, which we are conducting in partnership with Ipsos Mori and Sheffield Hallam University. He has led research into a wide range of issues, including children's social care, the impact of skills on young people's life outcomes, careers education, assessment and oracy.
A qualified teacher, Will began his career working in a large secondary school in North West London. He is a founding trustee at I Can Be, and has two Masters degrees in public policy.
About Catherine Roche
Role: Chief Executive | Organisation: Place2Be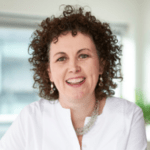 Catherine began her career in teaching before completing an MBA and joining KPMG. In 1996, her pro bono support for Place2Be inspired her to join the charity as Chief Operating Officer, and then Deputy CEO. In 2014 she became Chief Executive and has driven the organisation's growth. In 2019 Catherine was elected to the Board of the NHS Confederation Mental Health Network.
Place2Be has provided mental health services in schools for over 25 years.
About Claire Heald
Role: Deputy Chief Executive | Organisation: Inspiration Trust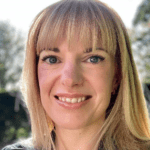 Claire Heald is the Deputy Chief Executive of Inspiration Trust, overseeing its schools and the work of the central education team, including curriculum and teacher development. She is passionate about leadership development and inclusion and has previously been the Inspiration Trust's Director of School Improvement and Principal at Jane Austen College.  She is an experienced educational leader and speaker and a National Leader of Education (NLE).
About Cristina Odone
Role: Head of the Family Policy Unit | Organisation: The Centre for Social Justice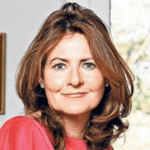 Cristina Odone is the Head of the Family Policy Unit at the thinktank, The Centre for Social Justice. She is the Founder of Parenting Circle charity, author "Concentrated Parenting", and was editor of the Catholic Herald and deputy editor of the New Statesman.
About Vanessa Joshua
Role: Junior Associate | Organisation: The Centre for Education and Youth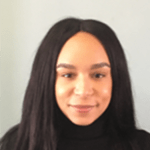 Vanessa is a Junior Associate at the think and action tank, The Centre for Education and Youth. Previously she worked as a teaching assistant in primary and secondary schools. Her personal experience of permanent exclusion, and work with children with special educational needs and disabilities, has fuelled her passion for supporting better access to quality education for vulnerable children and young people. Prior to joining the team at CfEY Vanessa worked at The Centre for Social Justice, researching school exclusions and approaches to improving the quality of alternative provision. Vanessa's research focused in particular on the relationship between ethnicity and exclusion.