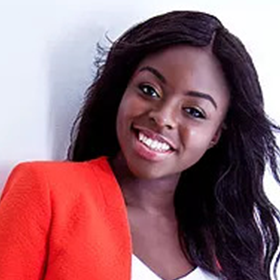 After nearly committing suicide in 2016, Hayley Mulenda realised how the increasing issue of mental health is affecting young people and BME groups which has lead her to become an active advocate for mental health amongst young people and BME groups.
Hayley has used her experiences to a self-help mental health book "The ABCs To Student Success" that helps young people cope with trials and tribulations life may throw at them.
When she was 18, Hayley was recognised by 10 Downing Street, Mayor of London, Natwest and Black Enterprise Mogul as one of the most influential black Entrepreneurs in the UK.
Hayley works with a diverse range of organisations, from education establishments to corporate organisations teach others how to turn their pain into purpose. Hayley has shared the stage with moguls such as Holly Branson, Jeanette Arnold MBE, Lord Hastings and Sadiq Khan (Mayor of London).
Her work takes her across the world, working with different organisations and people providing solutions and life strategies by running different workshops, seminars and talks. Hayley has worked with over 15 universities including Cambridge University teaching students how to not only sustain a healthy mental well-being but how to empower themselves out of dark places during challenging seasons. Hayley has also had the opportunity to work with corporates such as PwC and foundations such as Manchester United Foundation and Light Foundation.
Hayley has spoken to some of the Largest Gender Diversity Conferences in Europe, the Houses of Parliament, Wembley Arena and some of the top schools in East Africa.
Hayley is not on a mission to lead a generation but to save one, save them from reaching the dark place she was once in, delivering inspirational talks to empower students and young adults to sustain a healthy mental well-being and turn their pain into purpose.
Hayley believes that a breakdown can become a breakthrough, and speaks on topics such as mental health, personal development, diversity & inclusion, young people & millennials, resilience, and vulnerability.