Session
Title: Global Majority Headteachers – our journeys into Headship
Carol Shepherd, Zehra Jaffer, Markieu Hayden and Josephine Okokon, are all schools Headteachers across London in the state sector from a Global Majority Background.
During this session, they will aim to inspire, support and encourage leaders from Global Majority backgrounds to become education leaders.
They will discuss their challenges and joys of Headship and how they role model for the diverse populations in their schools.
About Josephine Okokon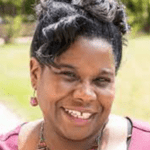 I have 15 years of experience in senior leadership at multicultural London schools: in Greenwich, Croydon and Sutton. Holding a number of senior roles including Associate Headteacher, Head of School, Deputy Headteacher and Assistant Headteacher. In addition, I have lead two English Departments for 6 years and held the role of senior designated safeguarding lead. I bring a creative and evidence-based approach to running comprehensive schools founded on my strong moral purpose, a 'duty of care' ethos and unrelenting focus on high expectations.
I have 20 years of experience in governance, as a Trustee of a multi-academy trust and in previous roles as a staff governor and co-opted Governor. This includes conversions to academy status, Diocesan governance and supporting Interim Executive Boards.
About Markieu Hayden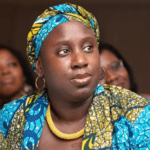 Markieu Hayden brings with her a good working knowledge of both primary and secondary education within The Multi Academy trust her present school sits as well as the experience of having delivered across all five key stages, something that sets her apart from the majority of teachers in the country."
Markieu has taught in Croydon borough for over 18 years, the last six of which she has spent at Her present school Norbury Manor Business & Enterprise College for Girls where she is now the Headteacher. She began her teaching career at a local Croydon Primary school where she taught some of our current staff and students.
She has responsibility for a variety of other duties in addition to those connected with her current position; these include being previously a governor at another local  Primary School, A PIXL associate, Chair of Trustees at Jam Total Sport and Chair of Trustees at the NM Jets Cheer and Dance Programme.
Her previous roles in education have given her a broad spectrum of experience; at various times she has been an Acting Headteacher, Assistant Headteacher, a Senior Designated Safeguarding Officer, Head of Inclusion, SENCO, BME Coordinator, Head of House, Head of PE, PE Coordinator and primary school teacher.
About Carol Shepherd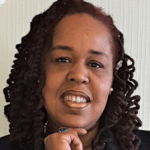 Over 20 years' experience within education; I am CEO & Founder of CS Coaching and Development a Leadership & Education consultancy. A former Headteacher with substantial experience of working in and improving inner city schools in challenging circumstances.  I have a wealth of experience in understanding people and how people take information on board. A background in HR along with my union knowledge & experience means I am I well placed to work effectively with professionals in challenging settings. There is a lack of diversity at senior level in education which means schools are missing out on the strategic advantage diversity brings.  I know the challenges BME leaders can face and over the years I have developed strategies to overcome them.   My aim is to develop diversity at all levels of leadership within education. To ensure every young person can see someone who looks like them reflected at the leadership tables in their schools.
About Zehra Jaffer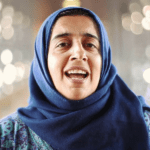 Zehra is Headteacher of Stoke Newington School and Sixth Form, the largest community school in the London Borough of Hackney. She is an experienced senior leader, who has had significant impact on school improvement in several schools including inner city comprehensives and a selective grammar.  Zehra is passionate about the equality of opportunity and for all young people to achieve their potential by experiencing outstanding educational provision.
Zehra has taught in London schools for nearly thirty years and is committed to addressing the lack of representation of diverse leaders in our education settings. A strong believer that through early identification, coaching and understanding we can change the landscape so that all our schools and ultimately our young people can benefit from true inclusivity and diversity.
A well-regarded speaker having spoken at a range of events both locally and beyond, including those organised by the Hackney Learning Trust, Department of Education and Westminster Faith Debates. Zehra keeps abreast of developments through her own reading, local network meetings and proactively seeking evidence-based approaches. Zehra is all a Free(wo-)man of the City of London and a Free(wo-)man of the Skinners' Company in recognition of her important contribution to education.