Session
Title: Education policy by soundbites – is there a better way?"
Footballer Marcus Rashford famously caused a government U-turn on holiday free school meals through a social media campaign. MP Robert Halfon's call for a catch-up premium kick-started a government obsession that eventually led to the appointment of a "tzar" dedicated to helping pupils make up lost learning.
Catchy campaigns can shine a spotlight on a problem, and focus government attention in order to get things done. But should the government stop creating restricted pots of cash, and instead listen to the headteachers asking for more money to simply be given to schools?
Chaired by: Cath Murray, Chief Development Officer, Right to Succeed
About Natalie Perera,
Chief Executive, Education Policy Institute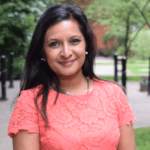 Natalie is the Chief Executive of the Education Policy Institute, an independent research institute which she co-founded in 2016.
Prior to that, Natalie worked in the Department for Education where she led on research and policy interventions including on narrowing the gap between disadvantaged children and the rest and reform of the school funding system. Between 2014 and 2015, Natalie was seconded to the Cabinet Office where she worked in the Deputy Prime Minister's Office.
Natalie is also a Director of a Multi-Academy Trust in South London and a Trustee of the charities, The Fair Education Alliance and Causeway Education.
About Jon Yates
Executive Director, Youth Endowment Fund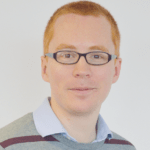 Jon is the Executive Director of the Youth Endowment Fund, a £200m charitable fund focused on integrating young people into society.
Jon has a diverse career – including as a community worker in the East End of London, a failed stand-up comedian, a door-to-door salesman, a management consultant at McKinsey and Company, a serial social entrepreneur and a special adviser to the Secretary of State for Education. He has co-founded a series of charities and initiatives including The Challenge and More in Common aimed at bringing people from all backgrounds together.
He is the author of 'Fractured: Why our societies are coming apart and how we put them back together'.
About Frank Norris MBE
Education and skills adviser, Northern Powerhouse Partnership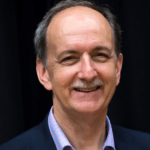 Frank is currently advising the Northern Powerhouse Partnership on education matters through a secondment from The Co-op. Previously, as CEO of the Co-op Academies Trust for five years, he oversaw the growth of the trust – which is one of the highest performing for disadvantaged students according to the Sutton Trust – from six to twenty-three academies.
He is also a trustee at Great Academies Education Trust, Vice Chair of Liverpool Education Board and the independent chair of the Blackpool Education Improvement Board. In the latter position, he has been involved in developing the town's new 10-year education strategy.
Frank has a long history in education, including working for Ofsted for over a decade. He was awarded an MBE in summer 2019 for his services to education.
About Debi Bailey
CEO, NEAT Academy Trust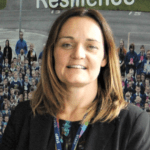 Debi Bailey is currently Chief Executive Officer of NEAT Academy Trust, a multi-academy trust of four primary schools and two secondary schools based in the North East. All of the schools within the trust serve areas of high disadvantage. Prior to this post, Debi was Head Teacher of a very large primary school.  Debi has experience as an Ofsted Inspector and provides strategic leadership for the Research School based within the trust.
As a National Leader of Education, Debi regularly supports schools to improve outcomes for children and young people. She chairs a number of committees including the School Effectiveness Committee for Newcastle City Council and is a trustee of Right to Succeed, a charity that champions a place-based approach to bring the community together to transform outcomes for children based on the belief that every child deserves the right to succeed, no matter where they live.
Having been born in an area of socio-economic disadvantage herself, Debi believes passionately that education opens doors and provides opportunities for progressive change.