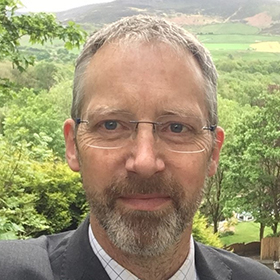 Dominic Wall is the Executive Principal of Co-op Academy Southfield in Bradford, having established the school from new in 2010 and worked with BSF architects to build a £50m inclusive campus with two schools co-located under one roof, which opened in 2011.
During his career Dominic has worked as a headteacher of EBD and LDD special schools in Blackburn, Oldham and Bradford, and for the local authority in Bradford as Strategic Adviser for SEN, overseeing the building of eight new special schools.
Designated by the Department for Education as a National Leader of Education, he established Shanidar Teaching School Alliance in Bradford to respond to the increasing volume and complexity of need within the area of SEND, to develop the expertise of the whole workforce and promote the recruitment of talented believers in inclusion as teachers.
Dominic is an optimist who likes to think big and work collaboratively.