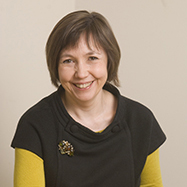 Deborah is Chief Executive of the Incorporated Society of Musicians (ISM) where she has led a major change programme covering every aspect of its work and also setting up the ISM Trust which delivers a very broad range of award winning professional development for the music sector.
The ISM is the UK's fastest-growing professional body for musicians, with over 9,000 members working across the globe in all music sectors and genres. It represents the interests of educators teaching at all levels as well as performers and composers.
Leading the ISM's campaigning and advocacy function for music and musicians, Deborah set up the Bacc for the Future campaign in 2012 which represents over 200 industry, creative and educational organisations and over 100,000 individuals. The campaign is calling for the reform of the English Baccalaureate and wants to see steps taken to ensure that a truly broad and balanced curriculum is delivered in our schools. She is also the co-author of the APPG for Music Education's report Music Education: State of the Nation.
Deborah is chair of the Educational Recording Agency (ERA) the licensing agency for broadcast material, as well Chair of the human rights charity Fair Trials International. She is also former Chair of the Music Education Council.