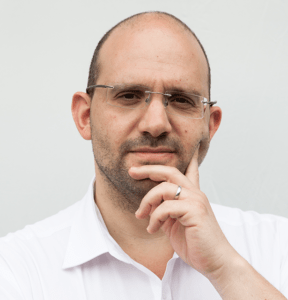 Title | The 7 painful truths hiding in plain sight about inclusion and the most simple of solutions
Daniel Sobel will draw on his 3 books and demonstrate macro themes that really challenge school in budget, time and stress across all aspects of inclusion – Pupil Premium, SEN, Pastoral and SEMH and so on. He will show how seeing the wood for the trees of these issues and making the right tweaks here and there can have massive impact on budgets and time and the way inclusion is done in schools. Daniel will also share some "new epoch" thinking – a radically different paradigm for thinking about the same old, often stale issues.
About Daniel Sobel
Daniel Sobel MA Ed (Psychology) FCMI FCIC FRSA is the Director of Inclusion Expert, Chair of the International Forums of Inclusion Practitioners (IFIP), best selling author, international consultant, speaker and advisor, has authored and leads 9 Masters programmes in Inclusion and is a major influencer on Linkedin.
"I have a vision of a new era in Inclusion: beyond labels where we all share both a common humanity and a unique individuality" Daniel Sobel
An internationally respected leader in inclusive education, he has advised the Department for Education, the European Union, governments abroad, UN and UNESCO and led various large scale initiatives involving thousands of schools.
Daniel has an enormous following, particularly on LinkedIn and is a highly regarded and sought after speaker for his thought provocative and often hilarious presentations and refreshingly original approach to Education and Inclusion Leadership.
He is the author of several works, including The Pupil Premium Handbook and The SEN Code of Practice Pack. His best-selling books Narrowing the Attainment Gap, Leading on Pastoral Care are available now and The Inclusive Classroom was released in January 2021, all published by Bloomsbury Press was trending on Amazon Books in Education. He has written over 80 articles in publications around the world, a series for the Guardian on Inclusive Schools and a regular column in the UK's leading Principal's periodical Headteacher Update.
Under Daniel's leadership, Inclusion Expert has grown into one of the UK's most respected education organisations, which has worked with over 10,000 schools and launched programs at the Houses of Parliament. His training has been used in more than 40 countries and translated into numerous languages.
Daniel founded and Chairs the International Forums of Inclusion Practitioners (IFIP) which currently has representation in 77 countries and is one of the broadest collections of inclusion training in the world delievered by real practitioners for real practitioners and parents.
Daniel Sobel takes a balanced and reflective perspective on attainment and disadvantage and then distils this into helpful guidance for schools. Thoroughly recommended! – Steve Higgins, Professor of Education, Durham University
Working with Daniel is one of the few times in my career that I've not only had a lightbulb moment but an experience that changed my perceptions of learning forever. Sarah Conant, CEO of The CET Multi Academy Trust