Session
Title: Can schools do everything?
Responding to mental health needs, supporting families, social and emotional development, providing enriched life experience – the list of roles schools are asked to fulfil beyond academic learning goes on, and has only grown in the last year.
So can schools do everything? Who could help? In this session an expert panel from across the youth, social work, academic and educational worlds set out their views on what schools should and shouldn't be expected to do, and what the future might look like for a more cross-sector approach to ensuring young people, particularly those on the margins, can make a fulfilling transition to adulthood.
Chaired by Loic Menzies, CEO, The Centre for Education and Youth.
About Loic Menzies (CHAIR)
Role: CEO
Organisation: The Centre for Education and Youth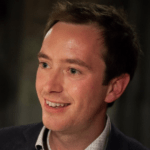 Loic Menzies is Chief Executive of The Centre for Education and Youth (CfEY). He has authored numerous high profile reports on issues ranging from youth homelessness to teacher recruitment, all based on detailed qualitative and quantitative research. He works closely with practitioners and policy makers to communicate research's implications and is editor of "Young People on the Margins: Priorities for Action in Education and Youth".
Loic was previously a teacher, youth worker and tutor for Canterbury Christ Church University Faculty of Education. He has been a school governor and a trustee of a number of youth and social entrepreneurship charities.
About Ndidi Okezie
Role: CEO
Organisation: UK Youth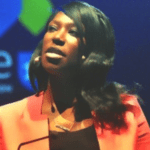 Ndidi is the CEO of UK Youth; a leading national charity with an open network of over 7000 youth organisations and nation partners. Prior to joining UK Youth, Ndidi's 20 year career spans across the education, charity and corporate sectors; where she has worked as a teacher and school leader, the Executive Director of Teach First and a Vice President at Pearson PLC. Ndidi is a board Director of the youth homelessness charity, Centrepoint, The Mulberry Schools Trust, NCS, and Sky's Diversity Advisory Council.
About Professor Sam Twiselton OBE
Role: Director of Sheffield Institute of Education, Deputy Chair of Doncaster Opportunity Area and CfEY Fellow
Organisation: Sheffield Hallam University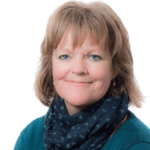 Professor Samantha Twiselton is the Director of Sheffield Institute of Education at Sheffield Hallam University, Vice President (External) of the Chartered College of Teaching, Deputy Chair of Opportunity Area Partnership Board and CfEY Fellow.  She uses her research and practice in the progression of teacher expertise, and curriculum design to improve school embedded approaches to teacher development. Sam has been involved in influencing Government policy on teacher education and is the Chair of the DfE ITT Framework Group, a member of the DfE Teacher Recruitment and Retention Advisory Group, the specialist NPQs Group, the Carter Review of ITT and Expert Behaviour Management Panel, and the OFSTED Curriculum Review Panel. She is a recipient of an OBE for services to Higher Education.
About Anna Trethewey
Role: Head of Strategy
Organisation: Ofsted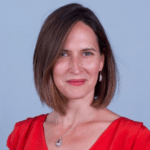 AnnaTrethewey is Head of Strategy at Ofsted. Prior to her current role, she was ExecutiveDirector at the Centre for Education and Youth, a youth and education 'thinkand action' tank. She has been a teacher, school leader in London and Norfolk and youth worker and is a trustee at Aspire for Young People, a charity that provides enrichment activities for young people in alternative provision.
About Josh Macalister
Role: Chair
Organisation: Independent Review of Children's Social Care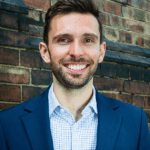 A former teacher, Josh founded the social work charity Frontline in 2013. Josh is committed to thinking afresh about how we support children without the safety, stability and love that many of us take for granted. Under his leadership, the review will deliver a wide-ranging plan to extend the joy, growth and safety of childhood and the esteem, love and security of family life to all children.
About Janice Allen
Role: Headteacher
Organisation: Falinge Park High School, Rochdale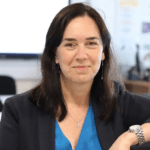 Janice Allen is a Headteacher of a large diverse Secondary School in Rochdale. She has worked in areas of high deprivation throughout her career. She is a Local Leader of Education and has represented Secondary Heads on Safeguarding boards for 5 years. She sits on Complex Safeguarding group, GM VRU Education unit and a number of other boards locally and nationally.