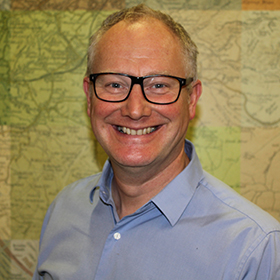 Andrew Tomlinson is the executive producer of BBC Teach, the home of all the BBC's teacher-facing content: Class Clips (short form films for the classroom); BBC Live Lessons, BBC School Radio and year-round classroom projects like Ten Pieces and Terrific Scientific. BBC Teach is the 2018 winner of Learning on Screen's Online Educational Resource of the Year award. Andrew is also the executive producer of BBC Food, a site which attracts with more than 2.5m browsers a week.
In 2017, Andrew co-devised and delivered The Mind Set, a successful multi-media campaign to help students prepare for their GCSEs after a year in charge of iWonder, the BBC's informal-learning website and the forerunner of BBC Ideas.
Between 2011 and 2015, Andrew was executive producer of several successful BBC Learning projects including the Make It Digital Tour, BBC Learning's contribution to Ridley Scott's crowd-sourced documentary Britain in a Day and the BBC3 debate show Free Speech.