Sir Anthony Seldon: Five Things that will Change in Education in the Next 10 Years and Five Things that Won't
7 July | 2:15 pm

-

3:00 pm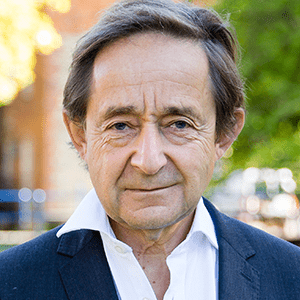 Five things that will change:1. Well-being at the heart of every school and HE
2. AI will be widespread in the provision of new material, formative assessment, pastoral care and organisation
3. All education institutions will become much greener places, with environment-friendly plans hard-baked into all
4. New building and design will change and become less Victorian. They will be built for more collaborative learning, with less segregated learning spaces
5. Divisions between early years, primary, secondary, further, higher and lifelong learning will become much more porous. All over 21s will be attached to a university.
What won't change?
1. Exams will remain, but will no longer be held all at the same time: students will sit them digitally "when ready"
2. OFSTED will remain, but it will become a much more collaborative, holistic and effective body
3. Independent schools will remain, but will all be part of MATs
4. Sport, the arts, volunteering, leadership and trips will remain, but be available for all children
5. The blob. But it will no longer be the education establishment but reactionaries who can't see that their test-fear-test regime has failed and is history.
Related Sessions