Are our schools fit for purpose?
7 July | 2:15 pm

-

3:00 pm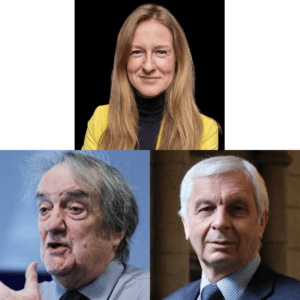 Sir Tim Brighouse and Professor Mick Waters are joined by educational journalist Laura McInerney to explore essential changes needed to help today's young people meet tomorrow's needs.
Tim and Mick's new book About Our Schools presents interview evidence from 18 education ministers and around 100 others, including school leaders, teachers, parents, right through to former CEOs of inspector body Ofsted and various Multi-Academy Trusts. Both with a lifetime of experience in schools and education policy in the UK's biggest cities, this session will look back on the decisions made by past education ministers, assessing what should happen now when it comes to curriculum, assessment, school inspection and Ofsted and how we can secure and keep the brilliant teachers on whom the school system depends. Plus, they will consider how we can ensure schools are preparing pupils for a future changed by automation, robotics, social media and climate change. The presenters will welcome questions, especially from those concerned for the future of education including parents, grandparents, pupils, teachers and governors.
Tim Brighouse | Twice a chief Education Officer – once in Oxfordshire and again in Birmingham, each for ten years – and leader of the London Challenge, he says he has learned most from his many mistakes as teacher, teacher educator and manager. He believes in the power of teachers and schools to change the world for the better.
Professor Mick Waters  | A former headteacher  Mick Waters has worked in teacher education and at policy levels in both local and national government. Over time he has been asked to work in the UK and abroad with national governments and directly with schools to develop policy and practice for leadership, teacher education, governance and classroom teaching.
Laura McInerney | Laura McInerney is the former editor of Schools Week. She is now the Co-Founder and CEO of Teacher Tapp, a daily survey app of more than 8,000 teachers. Previously, she was a secondary school teacher before becoming a Guardian education columnist. She moved into journalism after being taken to court by the Department for Education because she asked to see some documents. (She got them, in the end).
Related Sessions