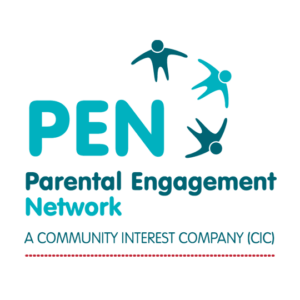 Website | Twitter | Facebook | LinkedIn | Instagram | Pinterest
The Parental Engagement Network (PEN) is a not-for-profit Community Interest Company. Our mission is a future where school staff work in partnership with parents to ensure every child meets their full potential. We do this by helping schools and settings to engage families in their child's learning and development.
Based in Greater Manchester, we work across the UK.
All PEN's programmes and resources are developed to be as affordable and sustainable as possible:
Parental Engagement Toolkit: A programme for schools to audit and improve their parental engagement offer.
Mouse Club: A school readiness and transition programme for EYFS developed with Sutton Trust and Oxford University support.
Active Families: A family and community engagement programme for primary schools developed with support from the Sport England Families Fund.
Moving Up: A bridging unit to support families with the transition to High School.
www.penetwork.co.uk