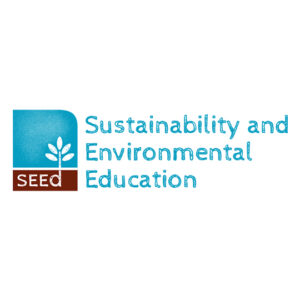 Website | Twitter |Facebook |LinkedIn | Instagram | YouTube
SEEd – Sustainability and Environmental Education, is a charity that has been in existence since the 1960s, but revamped 15 years ago by its CEO ANN Finlayson. We are the leading organisation in learning for sustainability.
We put:…..sustainability at the heart of learning; …..learning at the heart of sustainability;…..sustainability at the heart of everything.
SEEd works for change – supporting change makers, changing places and changing systems.….together we can turn that reach and expertise into impact and support.
We train teachers to become change makers, train secondary students to become young change makers, and can help your school become sustainable.
We advise governments (UK, EU, UAE, Vietnam, Thailand, Canada, Athens) on sustainability education and we are partnered with UNESCO and Co-Chair Our Shared World, the largest UK coalition for sustainability education.