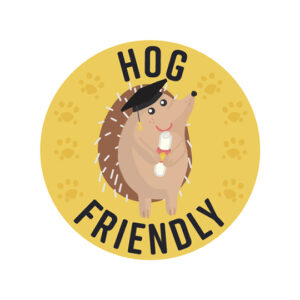 Website | Twitter | Facebook | LinkedIn | Instagram | YouTube
Hedgehogs are now vulnerable to extinction in Britain because of habitat loss and human hazards.
Hedgehog Friendly Campus gives awards to universities, colleges and primary schools who complete actions from our hedgehog-friendly toolkit.
These actions will protect hedgehogs, enhance their habitat and educate others on how they can help.
More information at www.hedgehogfriendlycampus.co.uk.
Hedgehog Friendly Campus is graciously funded by the British Hedgehog Preservation Society and delivered by SOS-UK.