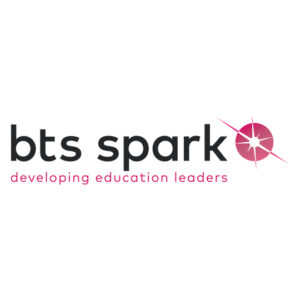 Website | Twitter | LinkedIn | YouTube
Shifting mindsets, unlocking potential, and building capability …. BTS Spark supports teachers and school leaders to do their best work and tackle their trickiest challenges.  Our programmes are all delivered by professional leadership coaches experienced in working with school leaders – and offer highly flexible, personalised and affordable leadership development and wellbeing support for individuals, teams and groups of any size. We also work with schools and trusts to embed coaching as a key leadership capability and to enable mentors and advisors to utilise a coaching approach to more effectively support others' development.
Our programmes are delivered, either remotely or in-person, via 1:1 coaching, small group coaching or workshops (or a blend of these), supported by online leadership learning.  Whilst we have many 'ready-to-go' programmes focused on common development needs, we also love creating bespoke programmes or putting flexible programmes together whereby schools can design their own programme from our 33 tried and tested leadership modules.
BTS Spark is the not-for-profit education practice of one of the world's top leadership and coaching providers (BTS). We have worked with over 14,000 school leaders, with clients in the UK ranging from the Institute of Education and NEU to many individual schools and MATs.