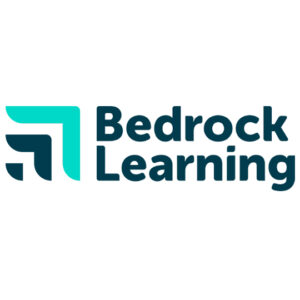 Website | Twitter | Facebook | LinkedIn | Instagram | YouTube
Bedrock Learning was founded in 2015 by two passionate teachers who wanted to narrow
the word gap, giving all learners the language they need to thrive in school and beyond.
Since then, Bedrock Learning has been growing relentlessly and now provides a
comprehensive curriculum that transforms learning through literacy. Proudly made by
teachers for teachers, the platform is now trusted by over 800 schools across the UK and
internationally.
Bedrock Learning is a digital literacy curriculum, designed to offer primary and secondary
learners of all abilities an adaptive, personalised, interactive experience. Encompassing
vocabulary, grammar, disciplinary literacy and GCSE English content, the curriculum
provides schools and home educators with a complete literacy improvement solution.
Through interactive teaching content, live dashboard, adaptive technology, human narration,
original fiction and non-fiction texts and more, Bedrock Learning is built to transform
learners' outcomes.