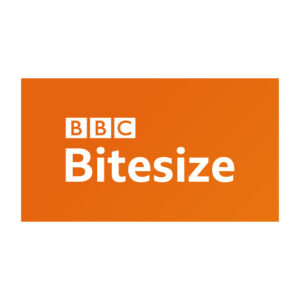 Website | Facebook | Twitter | Instagram | TikTok
BBC Bitesize is the flagship educational website from BBC Education. It is used by 76% of secondary children and 61% of primary children.
Bitesize offers educationally approved, curriculum relevant self-study and home-learning materials for 5-16 year olds. Its aim is to help every young person in the UK achieve their full potential – learning every day in their own way.
Bitesize includes a website with more than 20,000 pages of curriculum-related content for Primary and Secondary; social media channels (Facebook, Twitter, Instagram and TikTok); a number of games for Primary learners; and careers and support pages with information on jobs, mental health and wellbeing, specifically aimed at young people.
Over the past 12 months, Bitesize has supported parents, teachers and students with additional content to help with home learning.
Sitting alongside BBC Bitesize is our BBC Teach website which is home to all teacher-facing content and used by 48% of primary teachers and 41% of secondary teachers. BBC Teach supports teachers by creating curriculum-related content for the classroom through new commissions and leveraging 'the best of the BBC.'
BBC Education also delivers a number of educational campaigns to address major societal deficits in the UK. We have big ambitious campaigns focussed on addressing societal educational needs like Tiny Happy People and smaller issues based and time bound campaigns like Fact or Fake and Starting Secondary School.