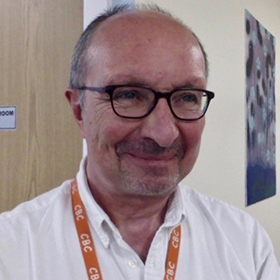 Tony grew up in East London, but has lived and worked all over the UK. He gained valuable experience from spending the first decade of his working life in dead-end jobs until attending Liverpool University as a mature student then training as a teacher in Further Education.
He has worked for many years in FE Colleges then Pupil Referral Units, but never in mainstream schools, which he still finds quite intimidating institutions. He has been Head of the Constance Bridgeman Centre, a 14-16 PRU in Redbridge for the last six years.
Tony's Twitter biography names "mind, behaviour, communication" among his interests, and he is a passionate advocate of Philosophy for Children (P4C) for which the CBC was the first PRU in Britain to gain accreditation.