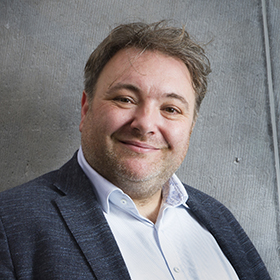 Pedro De Bruyckere is educational scientist at Arteveldehogeschool in Ghent, Belgium, since 2001. He co-wrote several books on youth and education in Dutch and is an often asked international public speaker on education.
One of his strongest points is that Pedro is funny in explaining serious stuff. In 2015 Pedro co-wrote the popular book "Urban Myths about Learning and Education" with Paul Kirschner and Casper Hulshof. He is also an avid blogger on new research in education, do check www.theeconomyofmeaning.com
Pedro gave highly appreciated talks at e.g. ResearchED London, Online Educa Berlin and other international conferences in for example Italy, Sweden, Slovenia, UK.