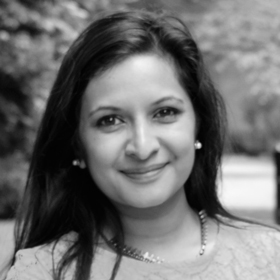 Natalie worked in the Department for Education from 2002 to 2014. She helped to deliver the 2005 Childcare Act through Parliament, leading on the delivery of a new duty on local authorities to secure sufficient childcare. Natalie also led on research and policy interventions to narrow the gap between disadvantaged children and the rest, including the design and delivery of two new early years programmes to support children's early language and social and emotional development.
After leading on the Department's spending review bid for children and family services in 2010, Natalie then took up post as the Head of the School Funding Reform Unit where she led on the design of a new national funding formula, allocation of the Pupil Premium, reform of academies funding and funding for universal free school meals. During this time, Natalie led a radical series of reforms to simplify school funding and improve transparency between local areas.
Between 2014 and 2015, Natalie was seconded to the Cabinet Office where she worked in the Deputy Prime Minister's Office.
Natalie is also a school governor and Director of a Multi-Academy Trust in South London.