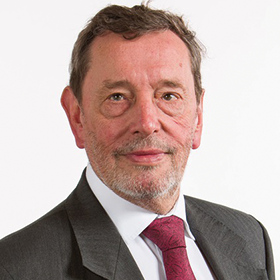 David Blunkett was awarded a peerage in the dissolution Honours List in 2015, taking the title of Lord Blunkett, of Brightside and Hillsborough in the City of Sheffield. David was Member of Parliament for Sheffield Brightside and Hillsborough 1987-2015, and a member of Tony Blair's Cabinet for eight years from 1997. He served as Education and Employment Secretary, Home Secretary and Secretary of State for Work and Pensions.
He is currently a Professor of Politics in Practice at the University of Sheffield, Chair of the Board of the University of Law and involved in a range of voluntary and charitable organisations locally and nationally.
He is an avid supporter of Sheffield Wednesday Football Club.
Married, with four sons and three step daughters, he enjoys the countryside, reading and good food.