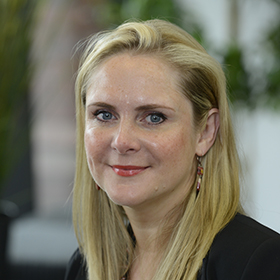 Appointed to lead the Shireland Technology Primary School, set up by founder school Shireland Collegiate Academy, that opens in September 2019, Kirsty also leads the the implementation of the Education Vision across the four Technology Primary Schools being currently built across the West Midlands and is Director across all of the Primaries in the Trust.
Kirsty draws on 24 years of teaching and leadership experience in both Primary and Secondary schools and believes that a creative but structured curriculum underpinned by effective use of technology for learning alongside can enable, engage and lead to effective, sustained school improvement.
Kirsty has worked with the DfE advising on how technology can reduce workload, exemplified a more scientific and research led approach to Edtech innovation with the Chartered College and is the West Midlands Regional Lead for #WomenEd and one of the National Leads for #WomenEdTech.
She was named in the 2018 EdTech50 list of influential people and projects in UK EdTech world.