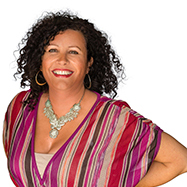 Named as one of UK broadsheet The Independent's 20 Extraordinary Women of 2017, Ali Golds is a motivational speaker, writer, and business growth coach who helps women to achieve their best – both personally and through their business. She's worked with start-ups through to multi-million-pound companies, as well as advised awarding bodies and other leading education-based organisations on enterprise and entrepreneurship; culminating in being appointed lead adviser on UK government review of entrepreneurship education, 'Enterprise For All', in 2014.
Using her own story to illustrate how success is a mindset, she is now a sought-after key-note speaker and masterclass workshop facilitator and has spoken at physical and online events with audience sizes from 5 to 30,000.
Ali is also founder of The Juno Project; a charity that supports vulnerable girls aged 14-16 to achieve their career and personal goals, despite their challenges.